Throughout the year, MSU offers several training programs and events for our staff.
These programs and events are comprehensive in nature, providing a full-range of development opportunities for a specific set of learners. Our programs and events require a commitment of participation from the attendee. As a result, attendees receive information, resources, skills, and tools they need to perform their jobs effectively.
Leadership Development Program
---
Upcoming Events
Let's Talk About That - Women in Leadership
September 20, 2022 10-11:30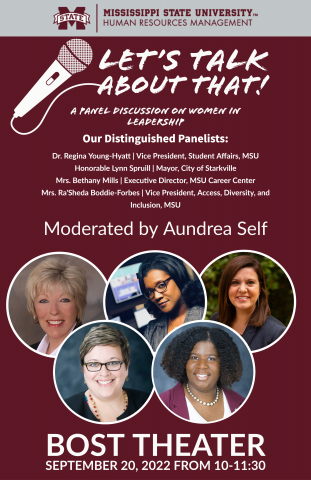 ---
Workshops
Find upcoming workshops on a range of HRM topics.